Wink's Adventure across the USA
Sunday - Rest and Monday - Home
Louisville, Kentucky - Sunday was a day and night of rest before leaving for our final drive home
with no scheduled or planned touring.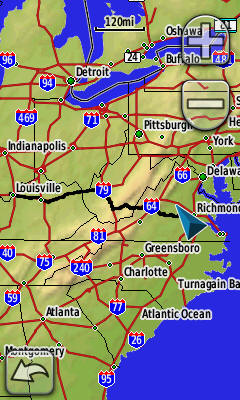 Leaving Louisville, Kentucky at 8:30am and arrived in Winter Park at 6:30pm.
We traveled 568 miles in 9 hours with a total of 1 hour for gas-ups and breaks.
TOTAL TRIP LOG DATA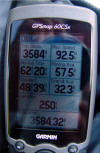 Left Santa Rosa, Ca. on Monday morning and 8 days later we arrived home Monday evening.
TOTAL MILES - 3584
TOTAL MOVING TIME - 62 HOURS 20 MINS.
TOTAL TOURING TIME - 48 HOURS 39 MINS.
TOTAL REST TIME - HOTEL TIME - NOT RECORDED
TOTAL AVERAGE MOVING SPEED 57.5 MPH
Monday Drive Home
Back to Wink's Adventure across the USA
Monday Tuesday Wednesday Thursday Friday Saturday
DAY AND NIGHT OF REST SUNDAY
Drive Home - Monday