Wink's Adventures - From Chesterfield, Va. and across the USA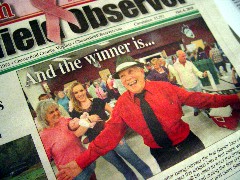 Wink - That's Life - The Shepard's Center Luncheon for Foster Grandparents. View Video Here.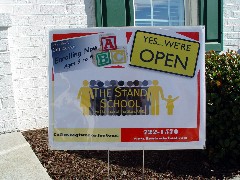 Raising Support for The Stand School & The Stand UM Community - Fort Lee and the Tri-Cities Area.
Wink celebrated his 80th birthday soon after returning from his trip across the USA. View Video Here.


Wink's Grocery. Outer Banks, NC





Arrived 8/15/2010 to visit and tour the San Francesco area.
The purpose for the trip is to return Jude back home to his family and
get him ready for school, then take off back to Va. by automobile.
Video Clip 1





San Francesco - Riding the Cable Car - Video




San Francesco Bay





Pacific Ocean
Video Clip 2



Armstorng Redwoods and Snoopy's Empire - Click Here for more images.

Air Show and Video - Click Here
Eight Days spent in Santa Rosa / San Francesco, Ca. Aug. 15 - 22, 2010.
Eight Days spent traveling across the USA. Aug. 23 - 30, 2010. ( See Below)
Monday Tuesday Wednesday Thursday Friday Saturday
DAY AND NIGHT OF REST SUNDAY
Drive Home - Monday
.