Yet Another New Claim Oct. 29, 2014
Claim # 3001966132-1 Amy Schroeder 913-827-5440 Farmers Insurance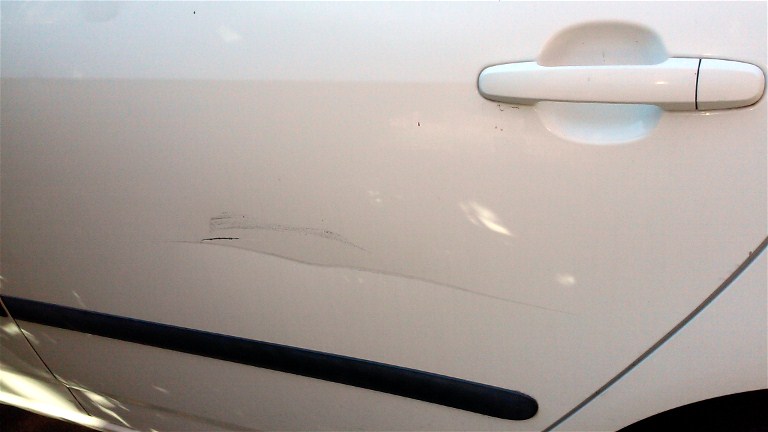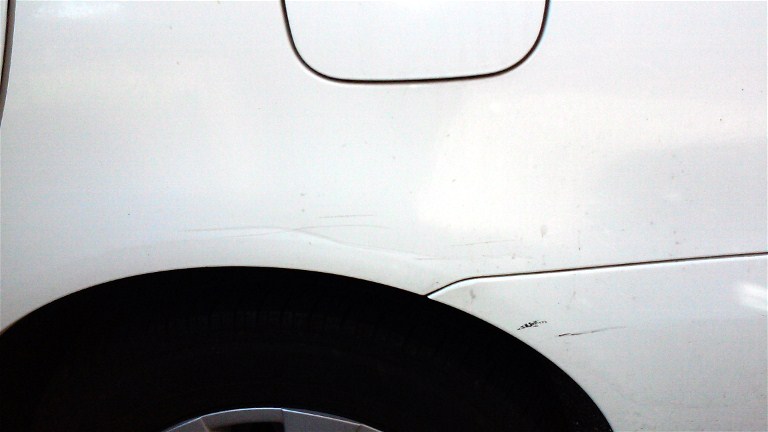 More scuffs not pictured - on front door.
---
Yet Another New Damage - December 2011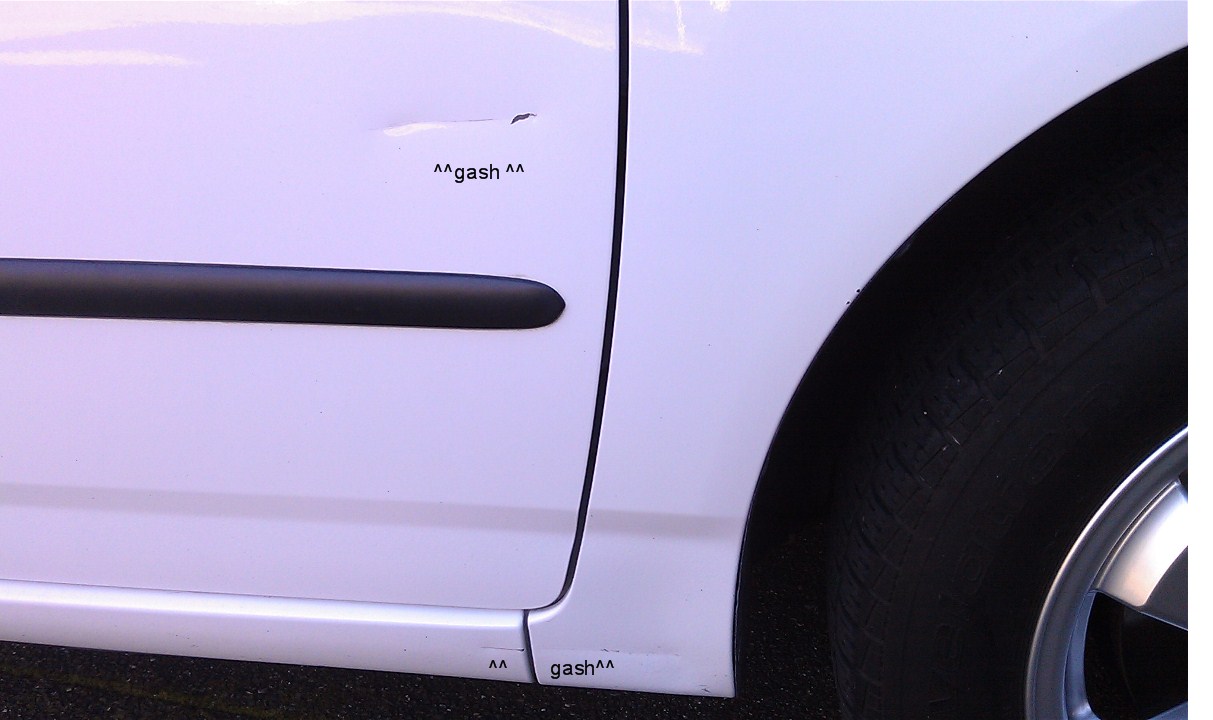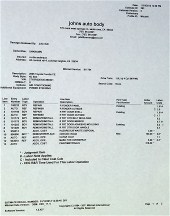 Click On Image To Enlarge - Third Estimate for damages. Page 1 and Page 2.
---
New Damage - Nov. 2011 - Requesting Online Estimate
Cost of Est. $100.00 to be paid using PayPal by car owner.
Est. will be paid to owner of car by the party who damaged it.
It will not be submitted to an insurance company this time.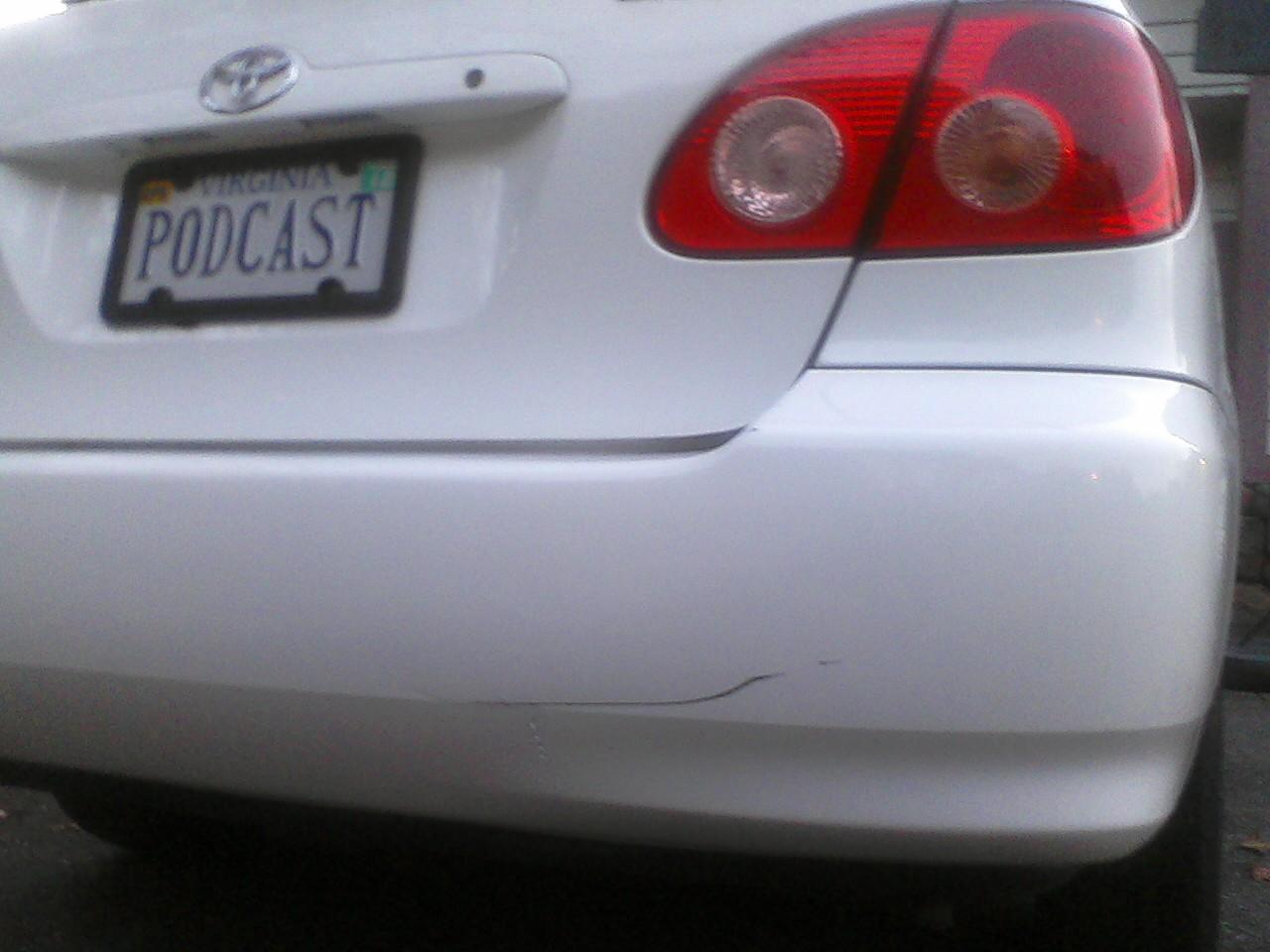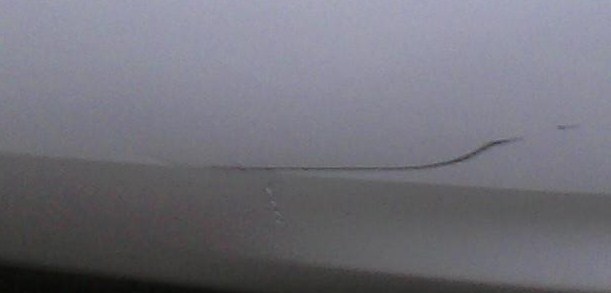 Click On Each Image to Enlarge and Print
See Previous Damage Est. ( below) by John's Body Shop 707-544-8201
New Estimate - Nov. 23, 2011 PDF
---
Info from Previous Damage
Contact Jaime To View Car
707-326-1481 cell
707-575-7104 residence evening, weekends
Contact Owner Curtis 804-691-3496
ClaimsDocuments@farmersinsurance.com
Claim Number: 1016156373-1
Farmers Insurance Company
Contact 800 435 7764 ext.75508
Click On Each Image To Enlarge



Estimate page 1 and page 2
John's Body Shop email jab69camaro@aol.com

Location of damage - driveway and out at curb. 2484 Creek Meadow Drive



Mid Driver Side Damage and Rear Mid Left Side Damage
.