Prius 2004-2005 Tail Brake Light Assembly





12vdc top of connector bottom of connector
1) Start Engine with Brake Pressed 2) Place Something Heavy on Brake Peddle.
3) Measure 12dc on Top and Bottom of Connector ( verify that the other side brake LED is lighted )
4) If 12dc is Present on both sides of the Connector, , the Trouble is Internal to the Assembly.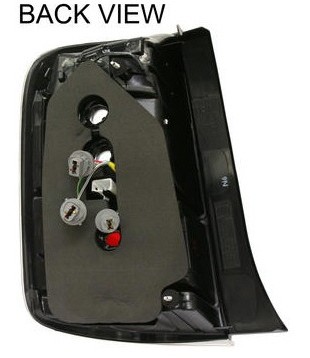 WORDDOC - how to remove and further test the assembly.
.