Owner "TH"
Tesla_SuperCharging

Owner "TH" works for Google.
How cool is that?


Routine Stop mid way between D.C.
and NC for Owner "TH" each way.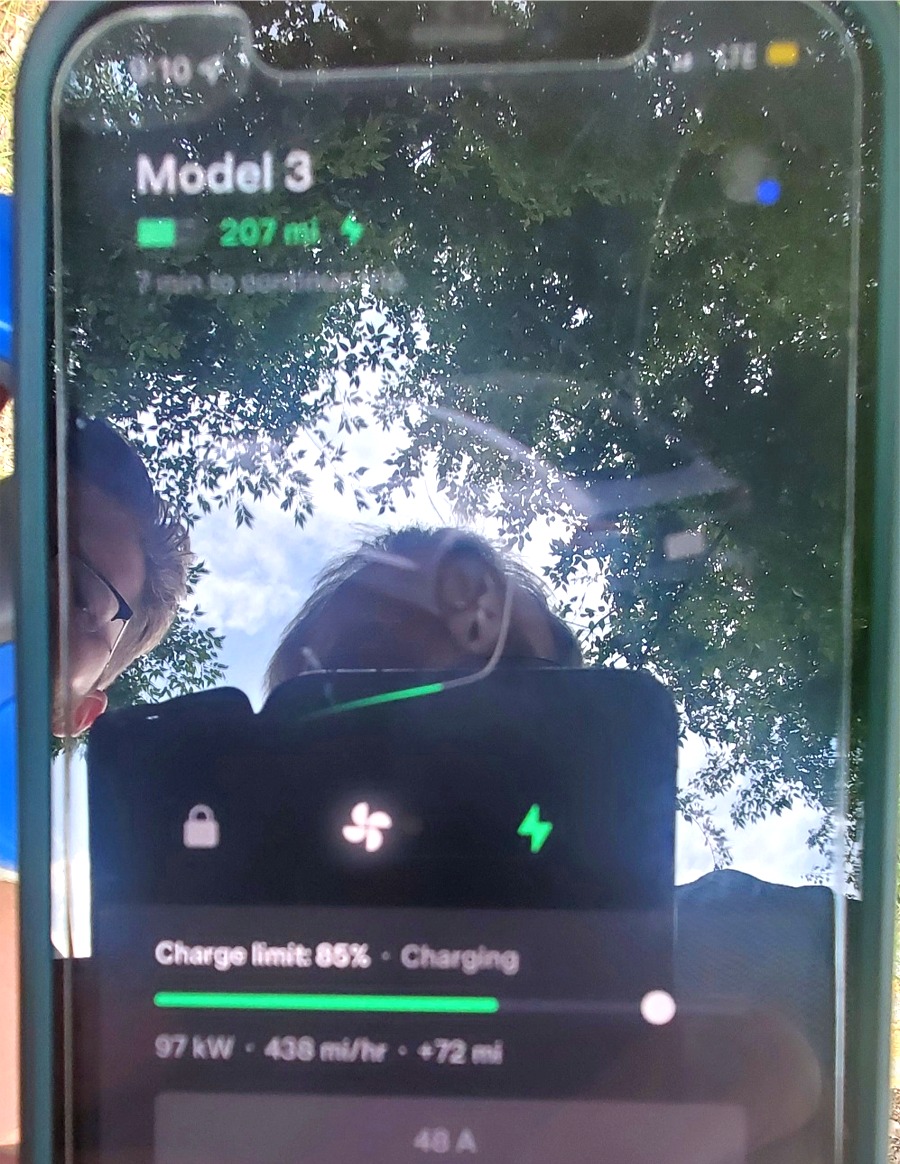 Typical SuperCharge for Owner "TH"
Pulls in at 50% Charge, 15 mins. later
leaves with 85% Charge
2 Hour Drive with 2 More Hour
Drive Remaining.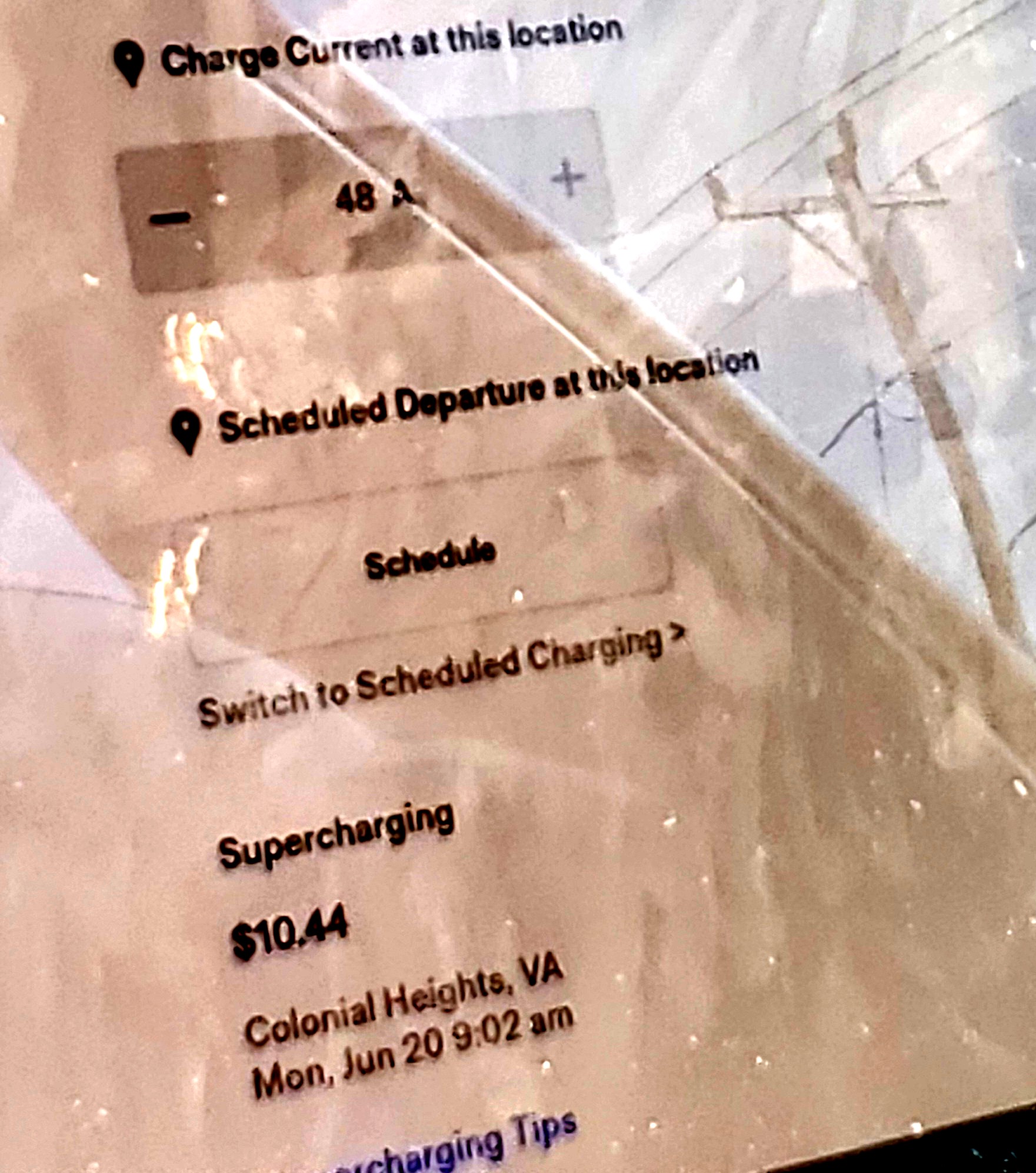 Typical Cost Today
1/3 Typical Charge (Fill-up)
(50-85%=35%)
$10.44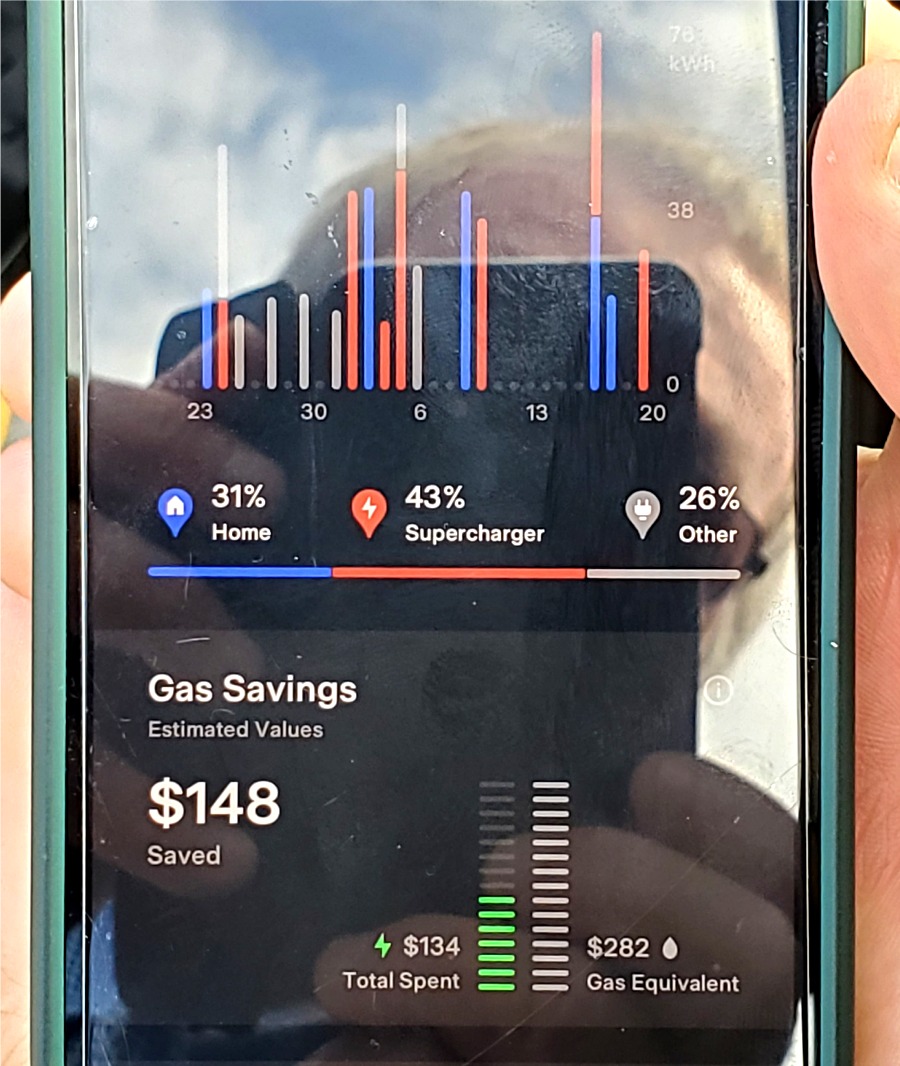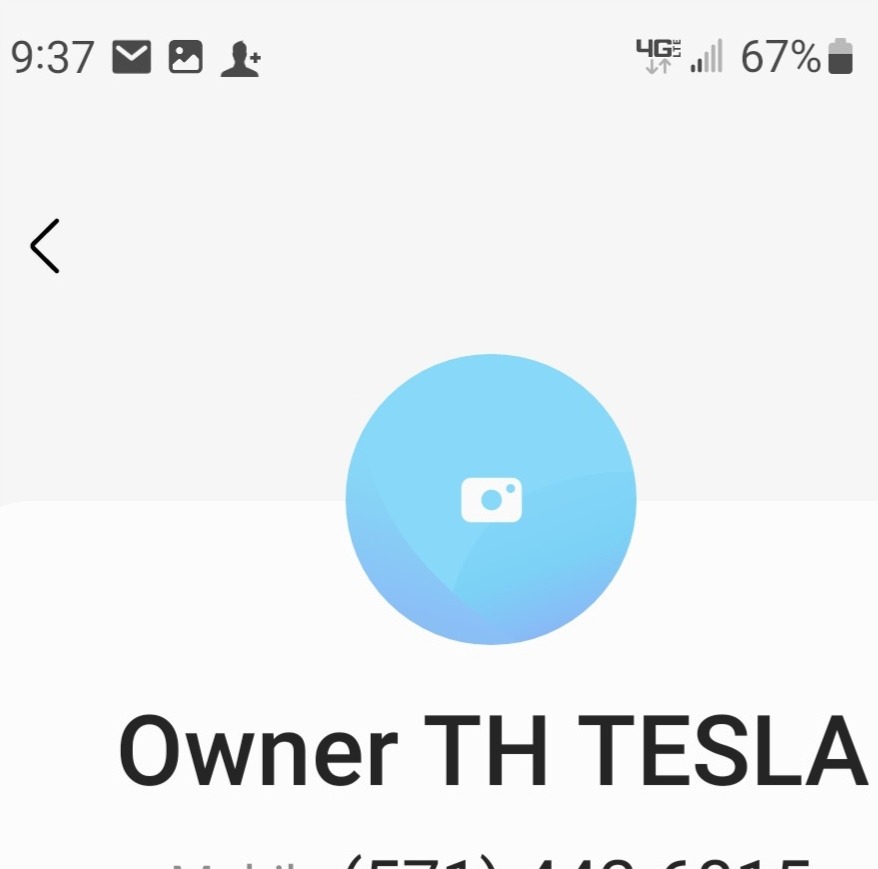 Adding Owner "TH" to my contact
list as I continue research for my
own general interest.
Thank You "TH"
Stay COOL
.