TORO - 2022 TimeCutter
Model 75742 708ccEngine
Oil Change - What I Do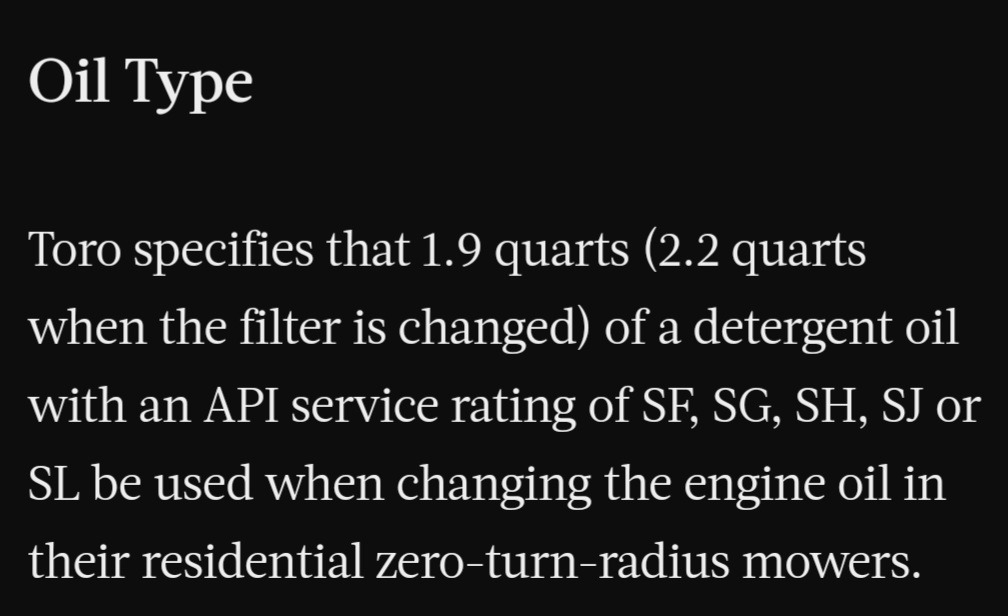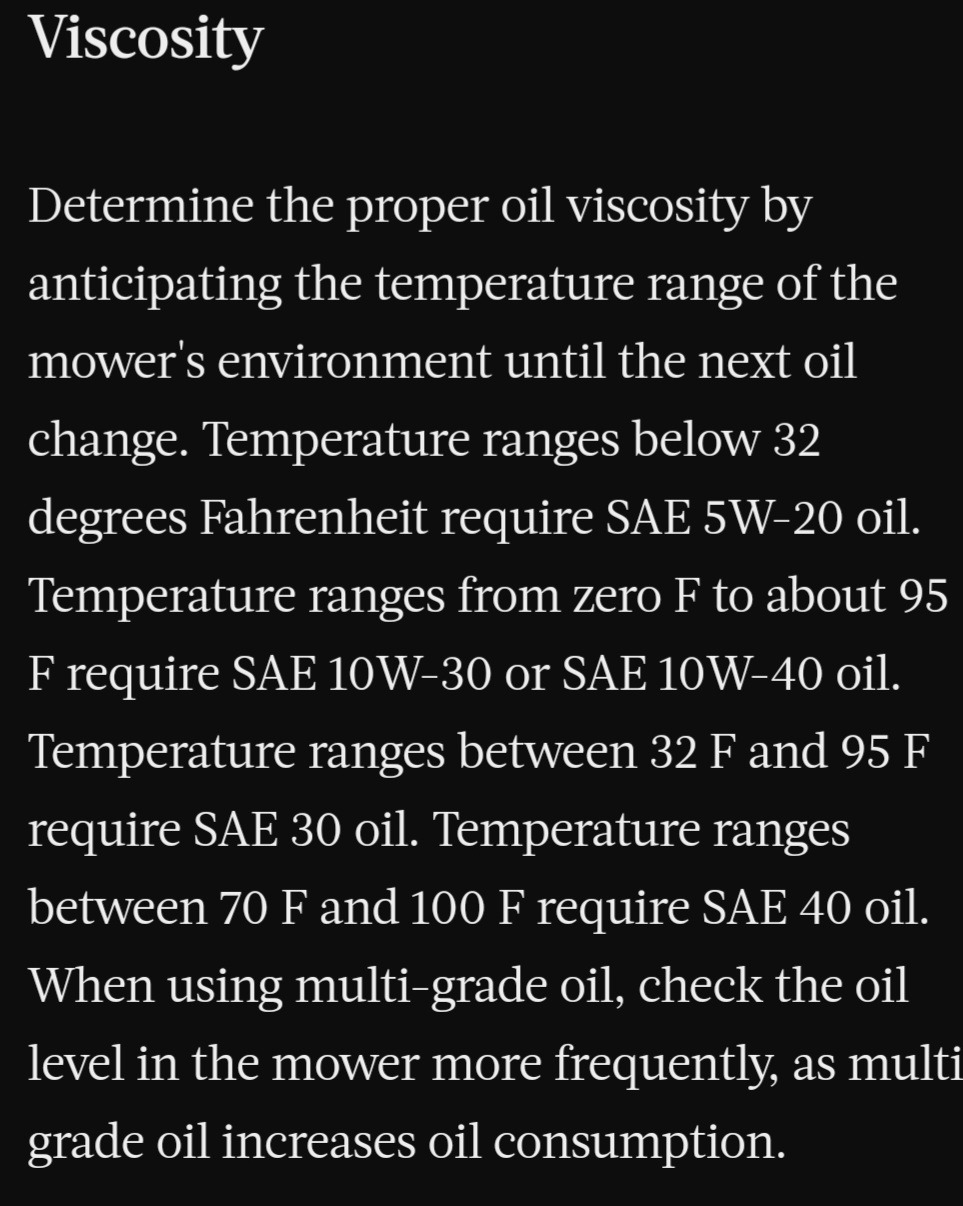 First Oil Change - Plastic Housing Breaks - No Problem
Cut-off one inch of the hose to remove the plastic hose holder.

I use a home made hose extension set -up to keep things clean.

Filter Drip Pan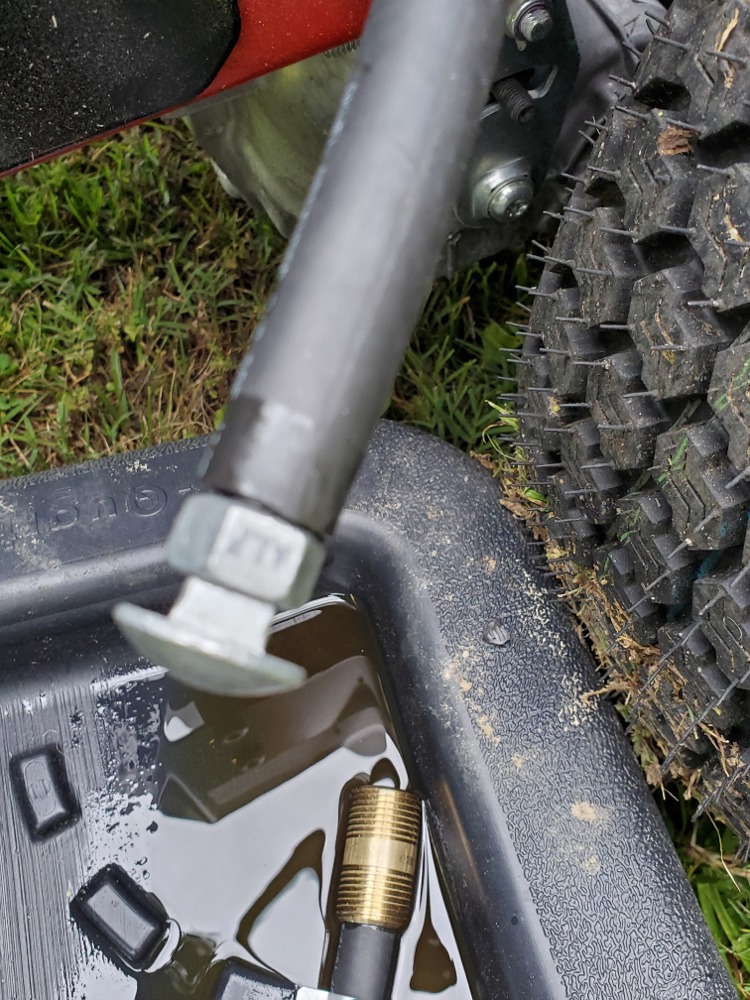 To cap off the hose end because the plastic keeper breaks,
I insert a 3/8 inch 2 inch bolt and nut to keep dirt out.
There is little to no pressure or vacuum on the line
when the engine is running.
The first oil change in 5 hours of usage
removes the break-in non-detergent oil.
I use the Toro Recommended oil on the first change.
It is blue in color.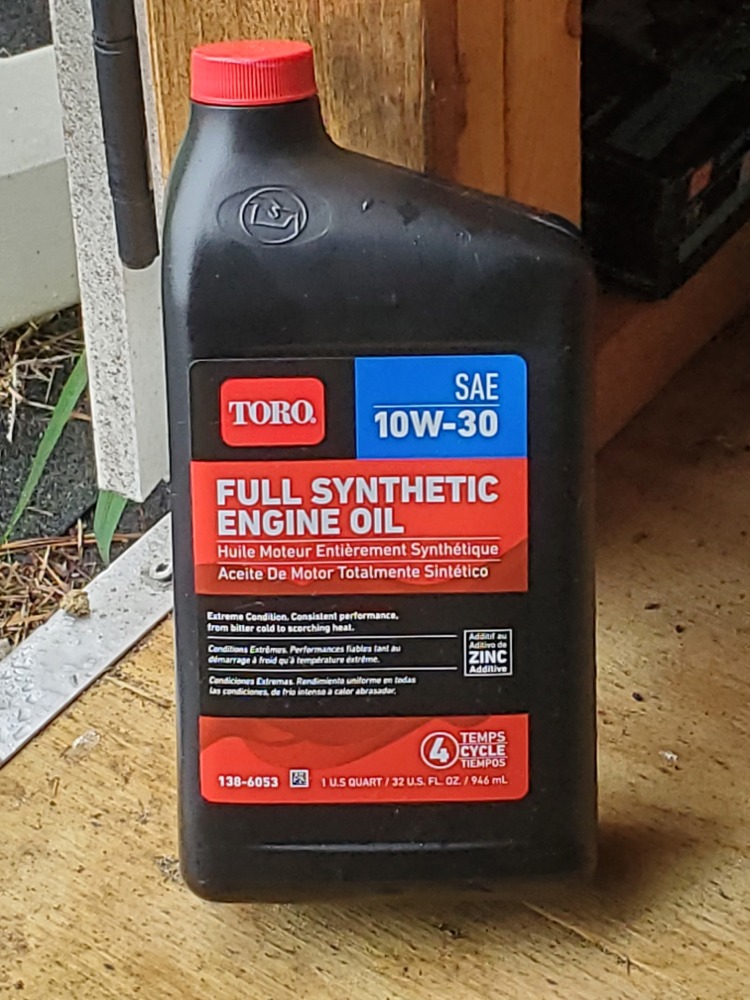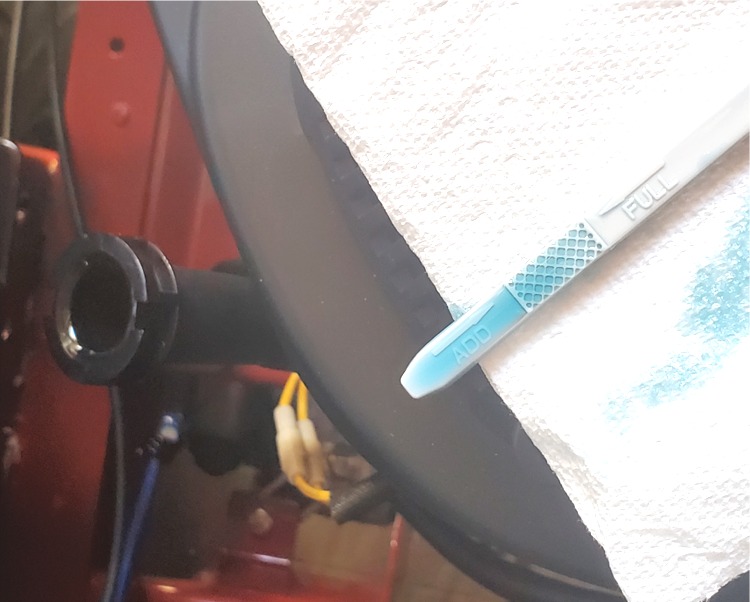 Break-In Oil - out in 3-5 Hours
Toro Recommended Oil - During Spring Cool Weather
Once Mid-Summer Arrives - I Will Only
Use 30W Non-Synthetic Detriment Oil
Thereafter and change it each fall.
Oil Change - What I Do
I live in the Virginia.
I have used Toro TimeCutters
for Twenty Years
I am on Mower #6.
I traded in movers #1 & #2
for #5 & #6.
I cut a lot of grass !
No Engine Issuers
NONE
Use Good GAS
.