Back to Winter Adventure Page Back to Camping Page
Camping Across America - Death Valley's Mosaic Canyon
Click on each image to enlarge.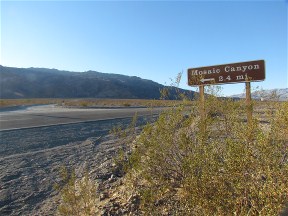 I first started walking this 2.4 mile trail only to see tire marks and realized it could be driven.
Driving up to the end, I got to walk because it was the only way into the canyon.
Better suited for 4X4's. It took the Corolla (and me) 45 mins. to make the steep bumpy journey.
I recommend an early morning start before the light and heat gets took strong.
As usual, off the path, off season, I have the place to myself.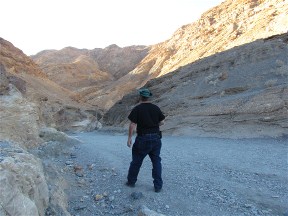 Camera's self time took the picture of me on the left.


Climbing up was tricky, and on the way down, I just slid on my butt.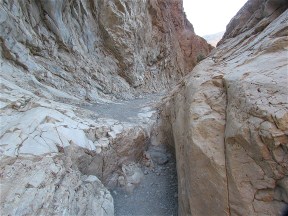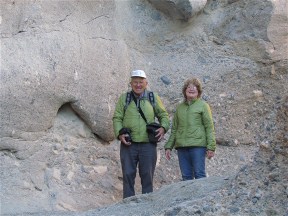 Coming back down, I meet this couple headed up. They were wearing down jackets and I had on a V-Neck T.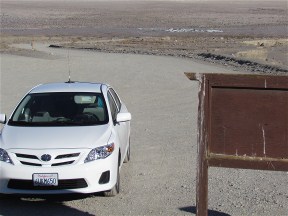 Going back down was no easier than coming up. Breaking all the way down. No gas needed.
I never reached the end of the canyon. You just take in as much as you want.
The drive took me 30 mins. each way and I walked 30 mins. each way.
.