Trip Out West, May 2011( a 3300 mile journey, one way)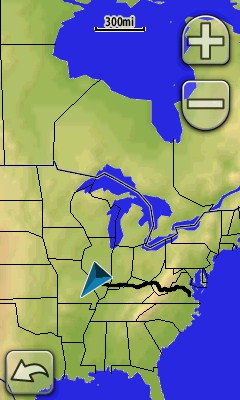 DAY 1 - Tuesday - April 26, 2011 - Started from home at 3am and traveled to St. Louis, MO.
Traveled 836 miles in 15 hours, 7mins. with 2 hours and 40 mins. for breaks.
DAY 2 - Wednesday - April 27, 2011 - We rested the remainder of Tues. and toured St. Louis, MO. all of Wednesday in the rain.




The Mississippi River had flooded the road along the river. We toured the high ground like the ARCH.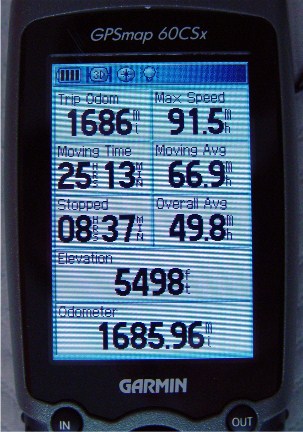 DAY 3 - Thursday - April 28, 2011 - Leaving St. Louis, MO. after diner Wednesday the 27th , we arrived in Denver, CO. at 10 am MT on the 28th.
We traveled 850 miles over night because there was nothing to see or do on this long haul.
Trip totals so far for the two travel days are posted above.
Stopped time includes rest stops, fill-ups, meals, etc. only. Thursday was a rest day.
Hotel and tour times are not recorded. We record only our travel and break times.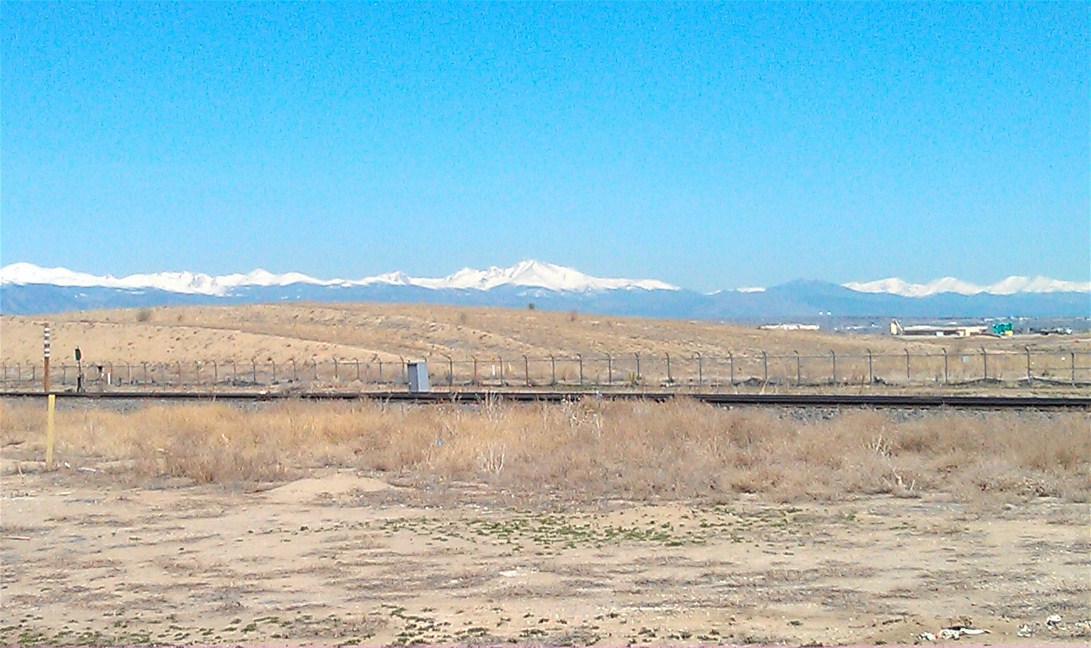 Looking out our Denver, CO. hotel room.
DAY 4 - Friday - April 29, 2011 - We left Denver, CO. Friday morning to cross over the Rocky Mountains and tour two old western towns.





Central City, CO.




Leadville, CO.
Entering Leadville, it started snowing, cutting our tour short and changing our route plans.




Instead of traveling I70W to I15S to Boulder NV to see the Hoover Dam, I70W was closed due to an accident.
Taking less traveled roads in heavy snow around the closed interstate, we got to see parts of CO. only the locals enjoy.
Video - View The Storm Here.
Once we were out of the snow storm, we spent the night with a cousin in Grand Junction, CO.



DAY 5 - Sat. April 30, 2011 - We we able to get back on the interstate and continue our trip on I70W to I15S to Boulder NV.
Video - Leaving Grand Junction, CO. for warmer weather in UT, and AZ.








Beautiful drive from Grand Junction, CO. to Cider City, UT. and into AZ. and NV. as seen in the video above.
DAY 6 - Sunday - April 30, 2011 - After touring the Hoover Dam most of the day, we left Boulder, NV. I15S to I5N for Santa Rosa, CA (600 Miles 10 hours )
We arrived in Santa Rosa, CA. at 5:30 am Monday morning, completing our 3300 mile trip in 6 days.
Hoover Dam






Video - Crossing over the Hoover Dam and Hoover Dam Bridge by car.
The Hoover Dam created Mead Lake at Boulder, NV.





Boulder, NV.
Because of the snow storm, the interstate being closed, and all the back road detours and delays,
our GPS tracking devices were less meaningful, therefore we turned them off.
We logged 3304 miles on the car and made the journey in 6 days with 4 overnight stays at
St. Louis, MO., Denver, CO., Grand Junction, CO., and Boulder, NV.
Walks and Biking Routes (with maps and data) While in Santa Rosa
Nevada - Memorial Holiday Weekend Trip - 2011