Comparing the Garmin 60CSx to the 400t


GPSMAP 60CSx Oregon 400t



Trip Around Spring Lake
60CSx on left has no topo or city map on saved map.
60CSx does not save the trip log data.
400t saves everything.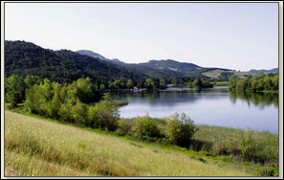 Oregon 400t
Pros
1) Beautiful Topo and Maps included with unit.
2) Screen Save Memory for USB-PC uploads, no software to load
3) Can touch-move map up/down/left/right
Cons
1) Must setup after each power up using the menu-is multi-layer-no direct commands.
2) Must set screen save, record track log, reset trip computer before each use.
3) Touch Screen only, and sometimes gets undesired touches while moving (using) and impossible to correct undesired touch commands.
4) Dark Display after timeout. Must retouch to wake up, often with undesired touches that can not be corrected.

GPSMAP 60CSx
Pros
1) Map clutter control.
2) Multi-Button Functions for easy direct commands and page accesses.
3) Display Active at all times, backlight supported as needed.
4) Works inside building.
Cons
1) Poor Screen Save. Must load software. City Maps not saved. Trip Data not saved. All Tracks (overlap) saved.
2) Maps not included. Must purchase.
.
---