Flat Stanley goes to San Francisco
( by Ian Thorn )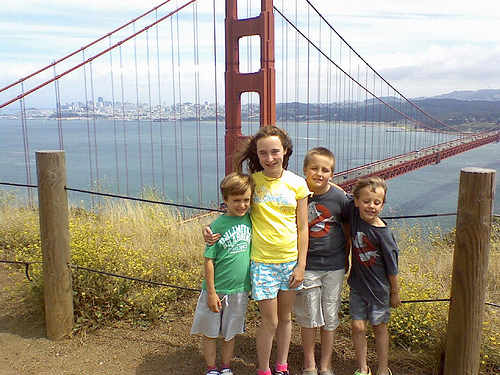 Last Summer Ian went to San Francisco, California to visit his Aunt and cousins.
This is Ian, his brother Asher, cousins Astraea and Jude at the Golden Gate Bridge.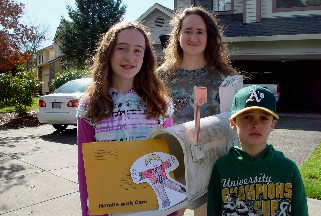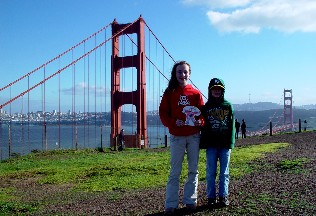 Ian mailed Flat Stanley to his Aunt and cousins to see the sights that Ian saw last summer.
Ian's favorite place was the home of Snoopy and the Charlie Brown gang.
See if you can find Flat Stanley in each photo.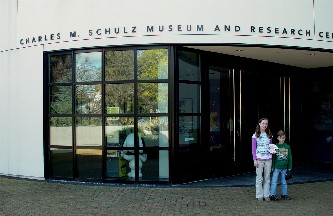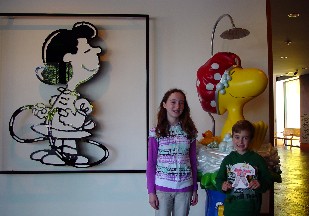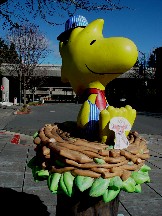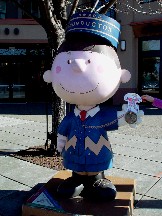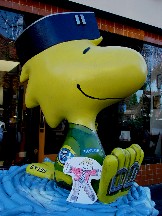 ---
Click on each slide to enlarge, for printing.